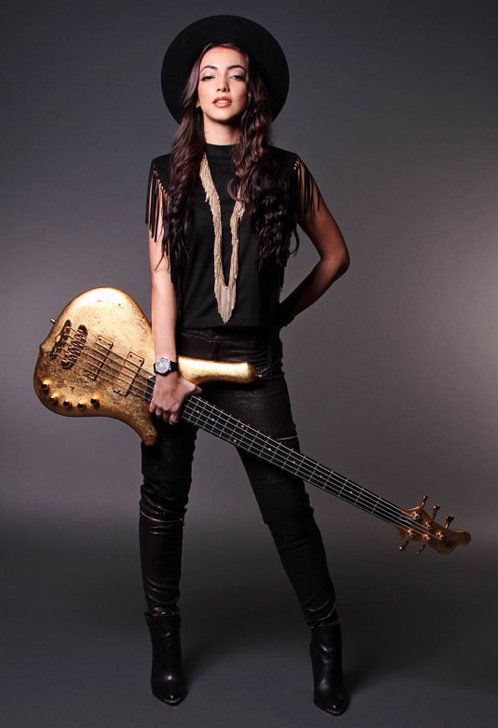 "At first, when I saw this bass, I was completely amazed. I never saw something similar before… When I then plugged it in and started playing it, I couldn't believe how powerful that bass sounded! It just clicked.
What I love about this bass aside from the fact that it looks incredible and that it's very original, is that it has a wide variety of options for sound. I personally love the clearness of the brights and round bottom support of the lows. The mid-range tones are also clear and beautiful.
I am really excited to be playing this bass more and more, record many albums with it and tour the world! Big thank you to the Mayones team who are always so nice!" –Alissia Benveniste
Born in Geneva, raised between Milan and London, and currently in New York City, Alissia serves as the "future face of funk music " – Huffington Post. As a bass player, bandleader, and songwriter, Alissia is "a funk newcomer with some serious skills and impressive co-signs "; – Billboard. She has garnered millions of views online and has caught the attention of many industry artists and musicians.
She is also the leader of "Alissia & The Funketeers", her 14-piece funk project. Her debut EP features lots of special guests and is due to an early 2016 release.